Manage lighting of all your store simply with one tool
TRATO ARE PROUD TO PRESENT THE WIRELESS CONTROL SOLUTION TRATO CONNECT', DESIGNED SPECIFICALLY FOR THE RETAIL SECTOR. DRAWING ON BLUETOOTH LOW ENERGY TECHNOLOGY, IT IS THE IDEAL SOLUTION FOR SHOWCASING SPACES AND PRODUCTS AND CONTINUING TO IMPROVE THE CUSTOMER EXPERIENCE.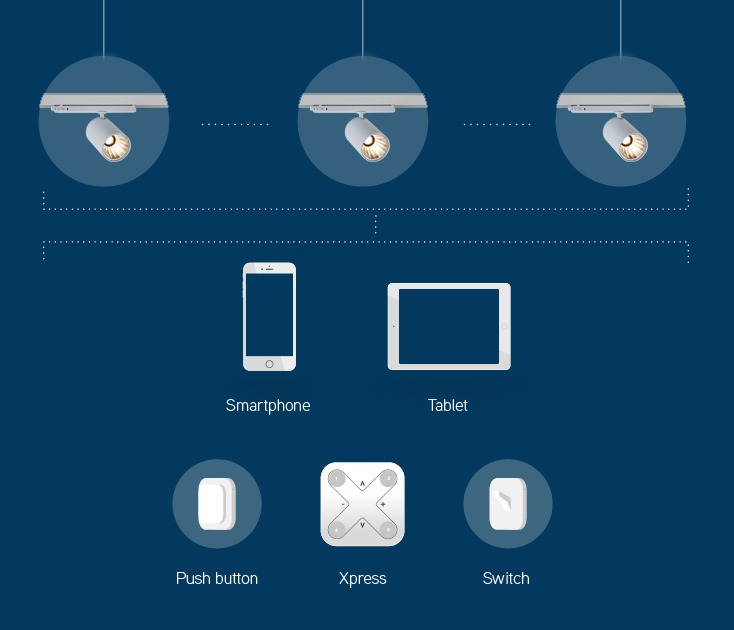 Drawing on Casambi technology, for this solution, all you need to do is download a free application on a mobile device (Apple or Android) in order to create and manage an installation fully independently. Casambi compatible lights can be controlled using the application, but can also be controlled using a standard switch, without any need for the Casambi application. It is also possible to configure things so that a centralised technical management system controls switch-on and switch-off.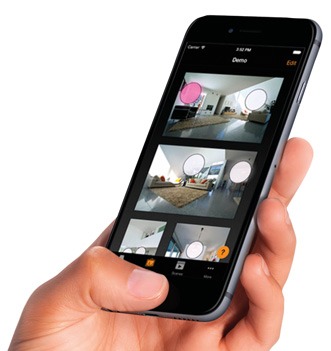 AS A LIGHTING MANAGEMENT SYSTEM, TRATO CONNECT' IS SIMPLE, ECONOMICAL, FLEXIBLE AND SECURE
SIMPLE AND ECONOMICAL
No additional wiring needed
Operates with rails, 3 standard lights
No knowledge of programming required
No paid subscription
No need for Wi-Fi on the premises
FLEXIBLE
Lights can be added at any time to existing installations
The way in which an entire installation, a cluster or a light operate can be modified at any time
Standard switches can be used in order to operate the installation
Installations can be interfaced with a centralised technical management system
SECURE
2 levels of access can be set (admin and guest), with both of these password-protected
In the event of one appliance breaking down, the others will continue to function as normal
THIS MANAGEMENT SYSTEM IS A SIMPLE AND EFFECTIVE WAY OF CONTROLLING ALL TYPES OF APPLIANCES: ROTATING LIGHTS, BUILT-IN LIGHTS, SPOTLIGHTS, DOWNLIGHTS, ETC. IT IS PERFECT FOR CREATING DYNAMIC SCENARIOS AND BRINGING THE BEST OUT OF SHOP FRONTS, SHOWROOM SPACES OR FITTING ROOMS.
A FEW OF THE FEATURES OF OUR SYSTEMS:
The lights can be switched on and off individually, in clusters or all at the same time.
Light intensity can be adjusted
Scenes can be configured, saved and called back
Animations can be configured, saved and called back
Fade times can be modified for scenes and animations
The clock can be used to operate the installation according to a set date and time, or even according to sunrise and sunset
Modify colour*
Modify colour temperature**
*      for appliances equipped with an RGB source
**    for appliances equipped with a Tunable White source
* For devices equipped with an RGB source
** for devices equipped with a Tunable White source
EVEN WITH ALL OF THE POSSIBILITIES ON OFFER, THE SYSTEM HAS BEEN DESIGNED FOR USE BY NOVICE USERS, AND REMAINS EASY TO OPERATE
Wiring diagram for a DALI solution and a TRATO Connect' solution used to provide dynamic lighting for a shop front:


By using light in an intelligent way, the TRATO Connect' system significantly reduces installation times and the amount of equipment needed. For electrical installers, there is no difference between fitting standard lights or Connect' lights.
Do you want more information about our products or the implementation of your projects?