SHOPS LIGHTING :
LARGE SCALE SPECIALIZED STORES,
LARGE SCALE FOOD STORES,
SHOPS,
RETAIL
Lighting solutions for retail
TRATO HAS BECOME A MAJOR PLAYER IN EUROPE IN THE DEPLOYMENT OF SHOPS LIGHTING CONCEPTS
In addition to a range of luminaires perfectly suited to the retail sector, TRATO has combined a host of related services, meeting the requirements of our customers.
Points of sale are now places where things happen, with each concept translating a brand's unique identity. The light enhances the presentation of products and accelerates sales. It sets the scene for, and stimulates, purchases. The range of TRATO architectural lighting satisfies all of these parameters for any type of retail outlet :
Large Scale Food Store
Large Scale Specialized Stores
Department store
Ready-to-wear
Telephony
Cosmetics and beauty stores
Office furniture and decoration
Luxury and leather goods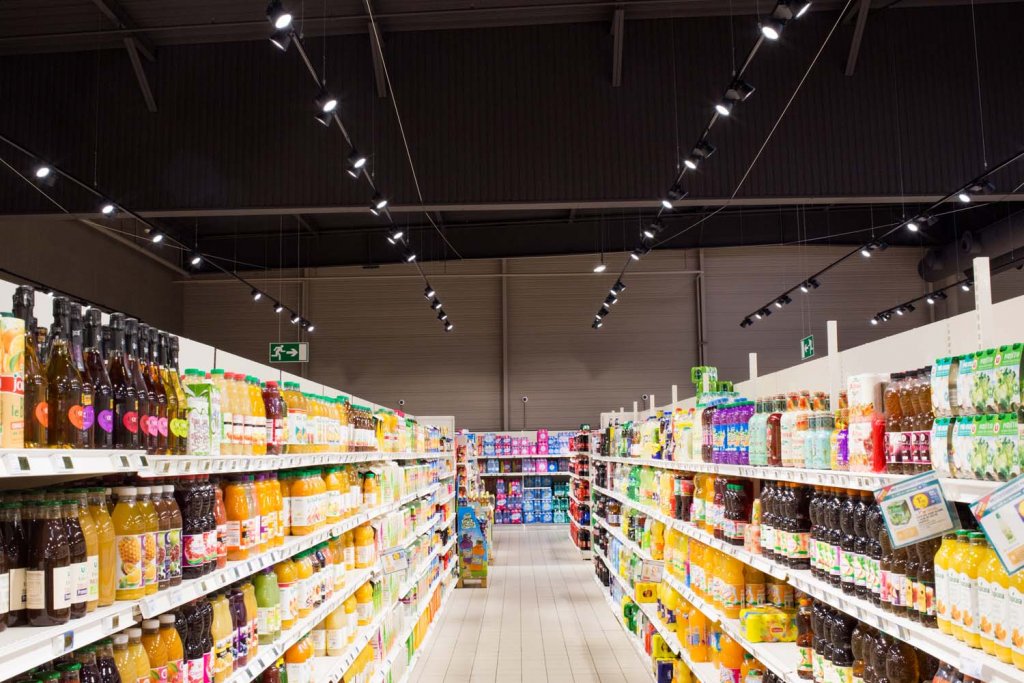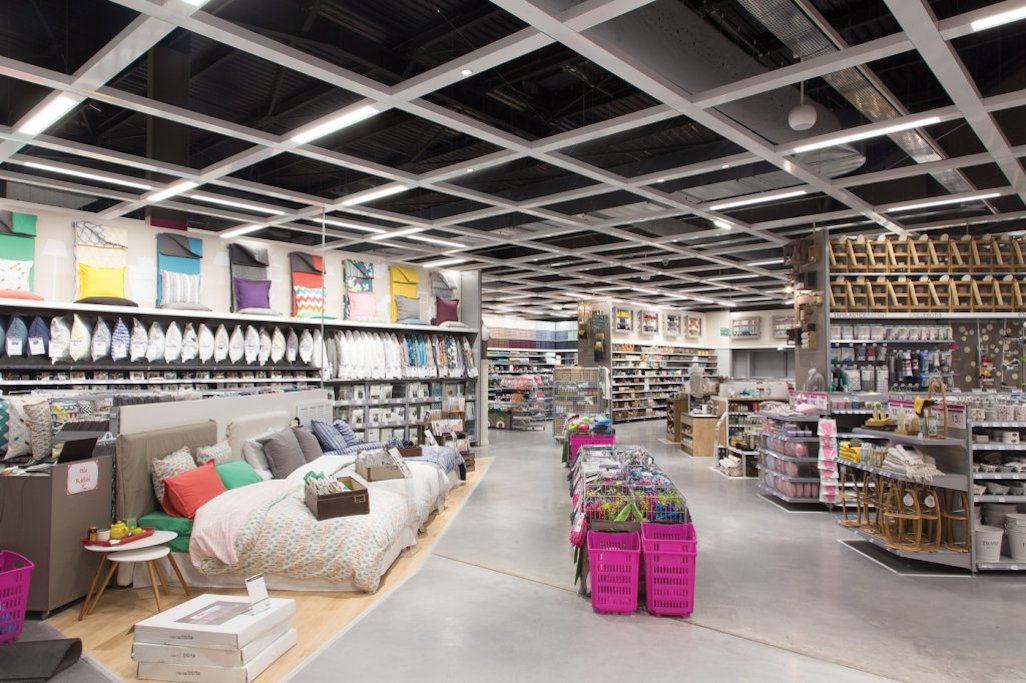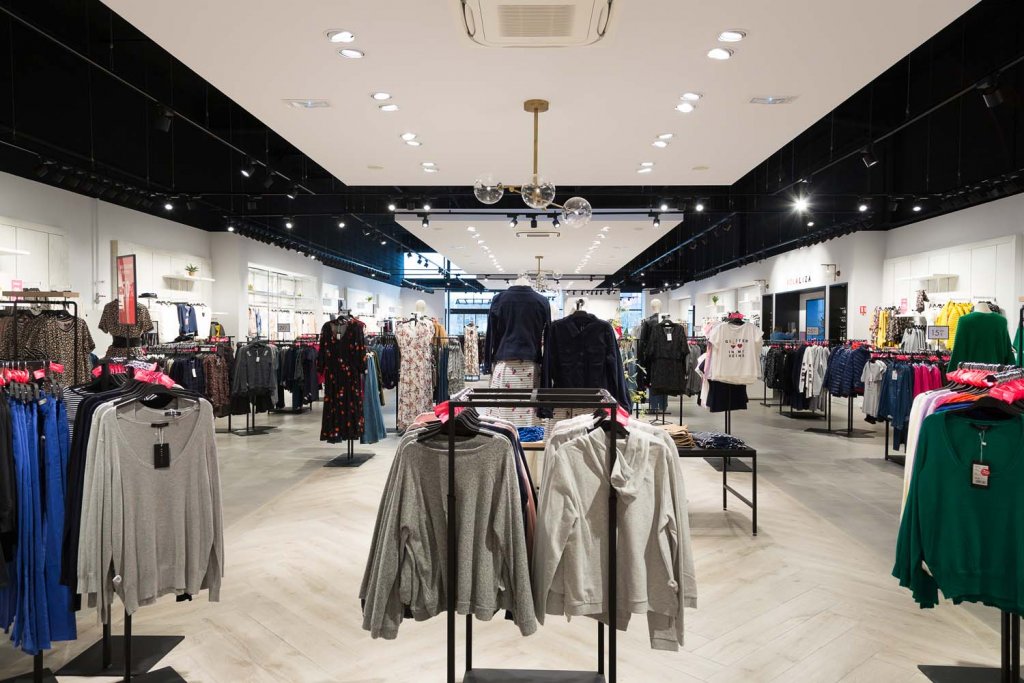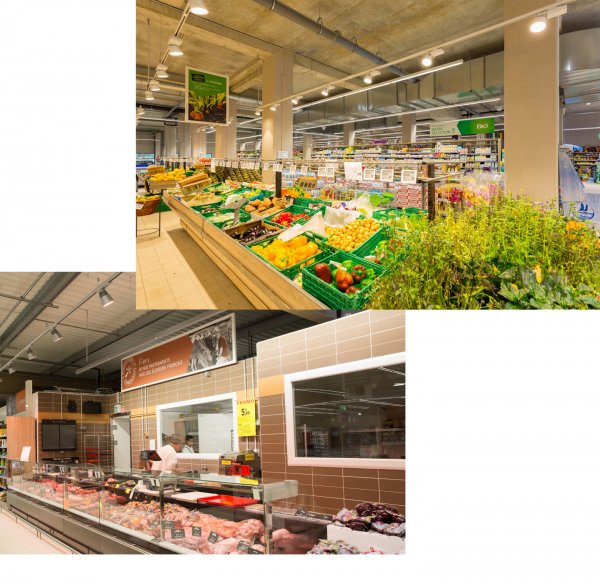 LUMINAIRES DEDICATED TO THE "FOOD"
The large scale food stores require spotlights that are compatible for use with meat, bakery and fish products. Lighting with a warm tint or equipped with dedicated LED modules will allow you to showcase bread, fish and meat. TRATO offer a range of spotlights on rails equipped LED with "food" modules compatible for use in the "food" sector for this very purpose. These specially-designed spotlights draw products to the attention of consumers, providing a more faithful rendering of the product's colours. They also help ensure food items retain their visual appearance.
LIGHTING MANAGEMENT SYSTEM FOR LARGE SCALE STORES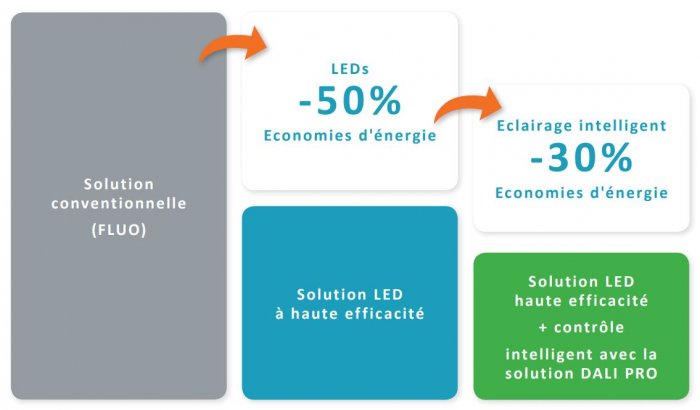 To optimize lighting and reduce the energy consumption of stores, TRATO proposes a DALI PRO intelligent lighting management system. This solution is suitable for small, medium and large scale stores. It saves energy without degrading the customer experience.
Two lighting management systems are proposed, one for large scale food stores and a second for large scale specialized stores.
THE ADVANTAGES OF THE DALI PRO LIGHTING MANAGEMENT SYSTEM:
30% REDUCTION IN ENERGY CONSUMPTION
OPTIMISED LIFESPAN FOR LUMINAIRES
SERVICES OFFERED BY THE SYSTEM
A daily, autonomous regulation system
You can take control at any time
A system capable of communicating with the rest of the electrical installation (security system, HVAC), ensuring enhanced comfort
Switch-on / Switch-off / Dimmer depending on opening hours (for personnel and the public)
The time can be adjusted depending on daily use
Can be adjusted depending on the amount of natural light
Manual override is possible at any time
Motion sensor for use in plant rooms and storage spaces
WITH THE DALI PRO INTELLIGENT CONTROL SYSTEM, YOU ARE GUARANTEED THE RIGHT LEVEL OF LIGHTING, IN THE RIGHT PLACE AND AT THE RIGHT TIME
OUR PROJECTS FOR SHOPS LIGHTING
Do you want more information about our products or the implementation of your projects?